Rembrandt was a passionate collector of art and natural history objects. These works of art and other unusual objects have been on display in the Rembrandt House Museum since the renovation in 1999. His personal collection was described in detail in the bankruptcy inventory, which revealed that the house in Sint Antoniesbreestraat was crammed with exotic and artistic things—objects that gave the artist his own view of the world and history, and inspired him to make his finest works of art. The Rembrandt House Museum shows the collection of objects that intrigued Rembrandt the collector.
The Cabinet is a special place in the Rembrandt House—a room full of rarities, of man-made works and natural objects like plants and animals. This room clearly shows Rembrandt as a collector. The artist spent a considerable part of his income on his collection of art and rarities. He bought objects in shops, from dealers and above all at sales for sometimes enormous sums, even when his earnings declined in the 1640s, and as a result his debts piled up.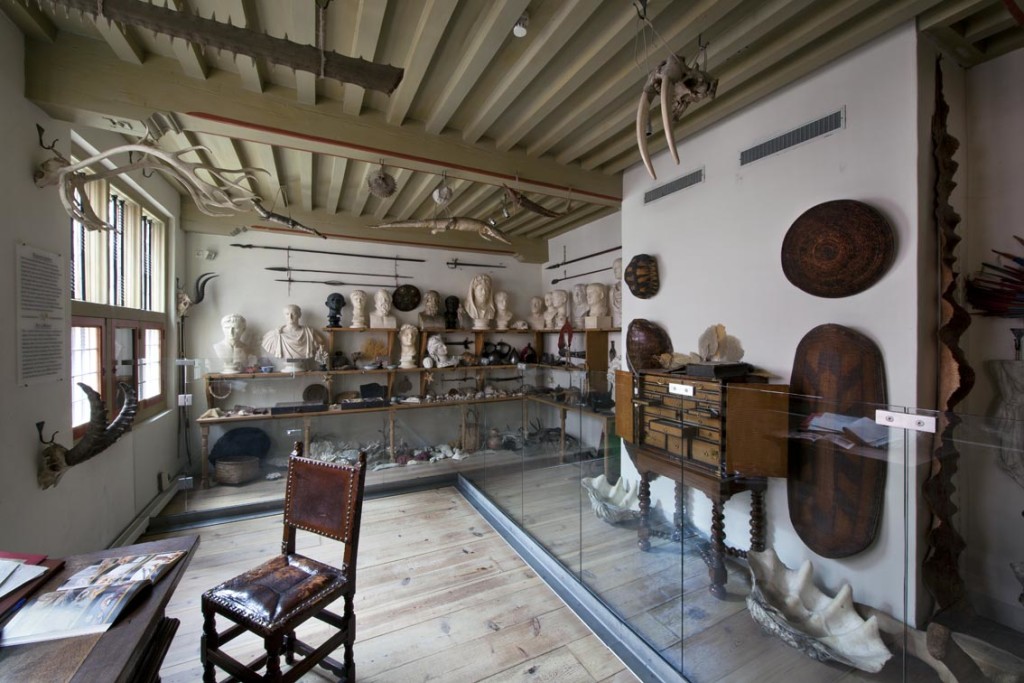 The estate inventory drawn up after Rembrandt's bankruptcy in 1656 gives a good picture of everything in his original cabinet: a great many paintings, stuffed animals, exotic Asian objects, Venetian glasswork, foreign weapons, casts of Roman sculptures, globes, shells, coins and medallions. Rembrandt's most prized possession was his collection of seventy or so albums containing almost eight thousand drawings and prints by the most famous Netherlandish, German and Italian artists. However Rembrandt's collection was not confined to his art room: weapons, musical instruments, fabrics and even casts of human body parts could also be found in the workshop and in the pupils' studio.
Rembrandt kept in close contact with twenty or so other collectors in Amsterdam: most of them merchants or patricians. He did business with them at sales, sold them his works, made portraits of them and borrowed money from them. Rembrandt was not the only painter in Amsterdam who was also an art collector; we know that his pupil Govaert Flinck also had a good collection. Nevertheless, as an artist and collector Rembrandt was exceptional: his collection was unusually varied (a combination of man-made and natural objects), his collection of art on paper was extremely large and of high quality, and his special art room was also an extraordinary phenomenon.