From 21 September: Rembrandt in Paris
Rembrandt: The Icon of the French Avant-Garde
'Rembrandt in Paris' runs from 21 September 2018
It is a little-known fact that in the nineteenth century Rembrandt was an icon for numerous French avant-garde artists, Impressionists and Post-Impressionists. Great names such as Édouard Manet, Edgar Degas, Odilon Redon and Theodore Rousseau took Rembrandt and his work as their example. To them he was an anti-academic cult figure, an artist who shrugged off academic rules and captured the world around him with a fearless immediacy. Many French artists decided to start etching – as Rembrandt had – and there was a revival of the art form.
Rembrandt in Paris: Manet, Méryon, Degas and the Rediscovery of Etching (1830-90) opens on 21 September in The Rembrandt House Museum. This is the first exhibition ever devoted to the etching revival in France. The finest works of art will be brought together for the show: elegant French ladies, Parisian cityscapes, impressive landscapes and artistic posters.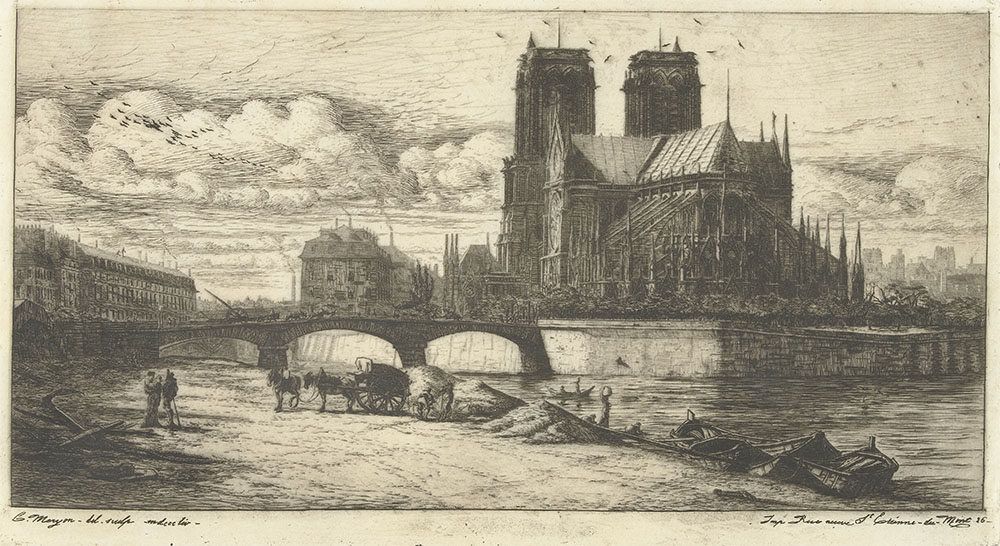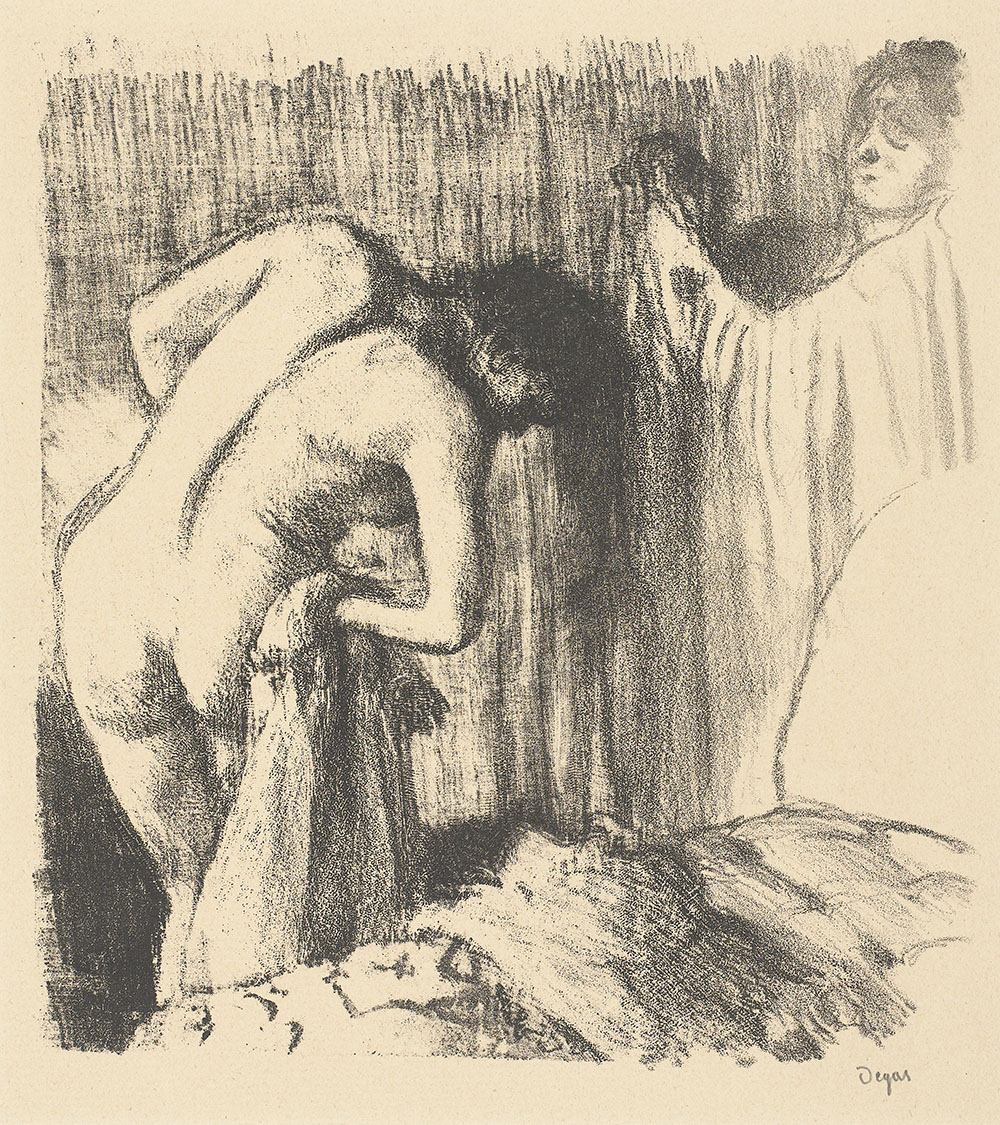 (Left) Charles Méryon, Notre-Dame in Paris, 1854, etching, state 4 (8), 165 x 299 mm, Rijksmuseum. Gift of the Vroom-van Beers Family, Helmond | (Right) Edgar Degas, Woman Drying Herself after her Bath, 1891-1892, lithograph, 250 x 230 mm, Rijksmuseum. Purchase from the F.G. Waller-Fonds.
'How is Rembrandt reflected in work by famous French artists? This is the focus of the exhibition. Aside from the usual suspects like Degas and Manet, we would like visitors to get to know artists like Charles Méryon and Félix Bracquemond, perhaps not as well known today, who were key figures in the French network of artists. The exhibition design is light and fresh, transporting you to the French countryside or the heart of Paris.'
– Lidewij de Koekkoek, Director, The Rembrandt House Museum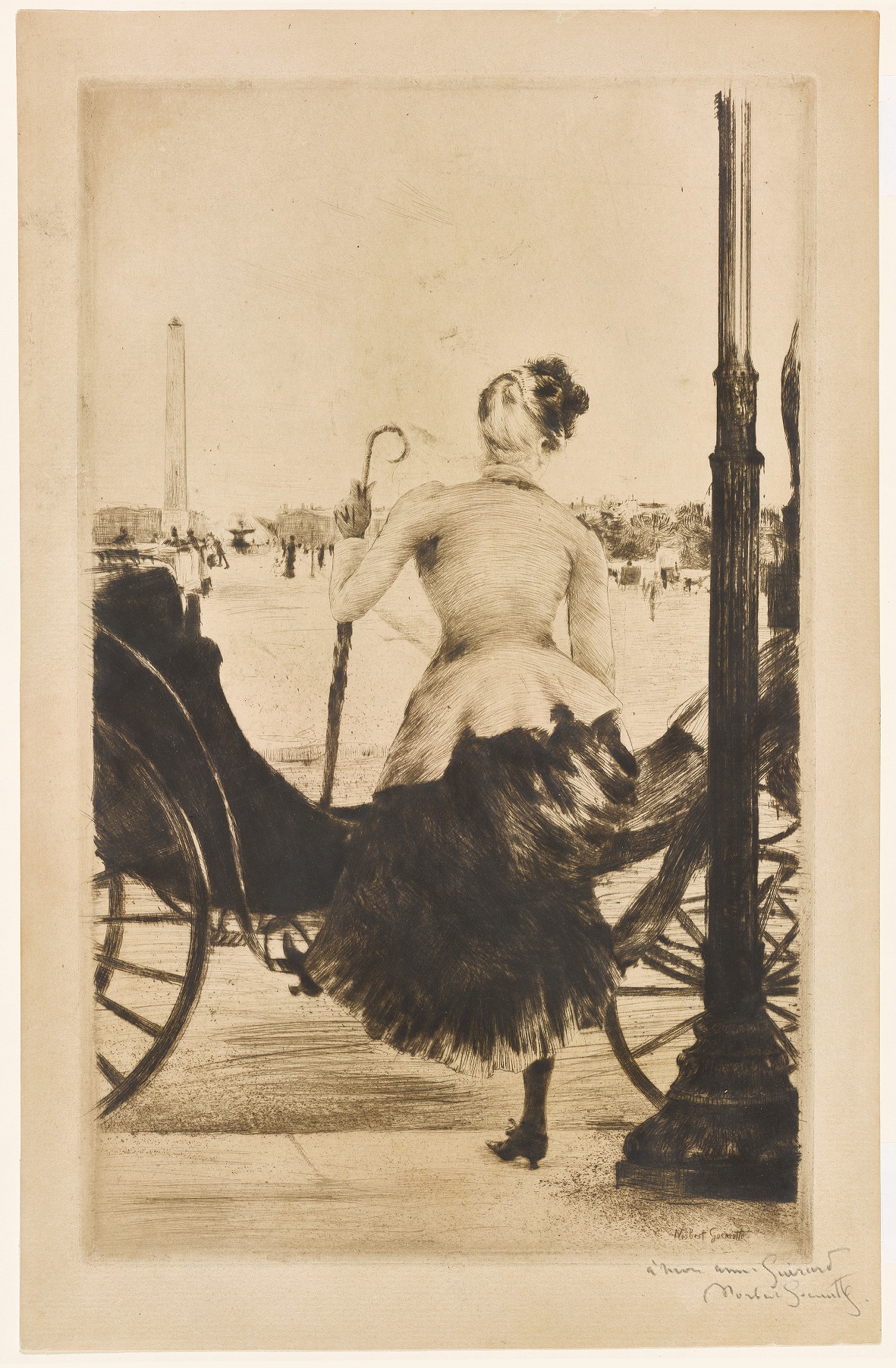 (Left) Norbert Goeneutte, Place de la Concorde, Paris, 1884-87. Etching and drypoint, 320 x 198 mm, private collection. (Right) Henri-Charles Guérard, Moon over Honfleur, c. 1890, oil on canvas, 30.2 x 84.5 cm, private collection.
Background Story: The Rembrandt Revival
The foundation of the French Academy in 1648 brought about a shift in attention to classical art. Rembrandt's distinctive style did not sit well with the prevailing taste, particularly in France, but in the eighteen-thirties a number of French artists rebelled against the classical rules of the Academy. They discovered a renewed interest in Rembrandt. To them he was the ultimate example of a non-conformist artist who strove for realism and artistic innovation.
The artists of the Barbizon School studied his etchings in particular and were inspired by his use of chiaroscuro, his creation of several states of an etching and his experiments with different kinds of paper. This etching revival developed further in Paris, where Rembrandt's influence is evident in works by many artists, from Charles Méryon to Odilon Redon.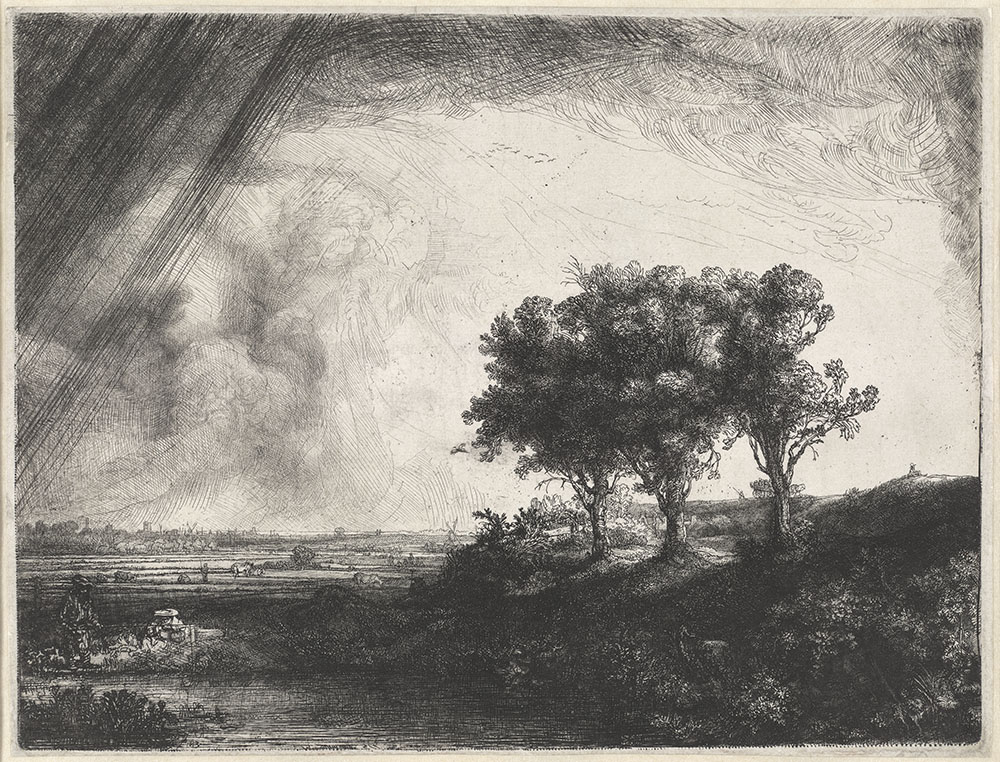 (Left) Rembrandt, The Three Trees, 1643, etching, drypoint and burin, only state, 213 x 279 mm., The Rembrandt House Museum. | (Right) Félix Bracquemond, Landscape with Approaching Thunderstorm and Geese in a Meadow, 1860-1914, etching, state 6 (11), 259 x 347 mm., Rijksmuseum. Purchase from the F.G. Waller-Fonds.
We can see an example of the direct influence Rembrandt's etchings had in this work by Félix Bracquemond. The geese in his country landscape sense that rain is on the way, literally: a thunderstorm is approaching. The heavy clouds are emphasized by bright rays of sunlight. Bracquemond's inspiration for this etching is unmistakable: he had seen Rembrandt's famous etching of the three trees. There was an impression of this etching in the Print Room at the Louvre. Many artists visited this museum in the heart of Paris for inspiration.
Rembrandt in Paris: Manet, Méryon, Degas and the Rediscovery of Etching (1830-90) runs from 21 September 2018 to 6 January 2019 in The Rembrandt House Museum.
Rembrandt in Paris: Manet, Méryon, Degas and the Rediscovery of Etching (1830-90) is made possible by Gravin van Bylandt Stichting, Janssens Friesche Stichting and other foundations that wish to remain anonymous.
Download all press images here: https://we.tl/3sjlC5iY6l
---
Note for editors, not for publication:
For more information please contact
Nathalie Maciesza at press-office@rembrandthuis.nl | M: +31 (0) 6 41216721
The Rembrandt House Museum, Jodenbreestraat 4, 1011 NK Amsterdam
Opening times: daily from 10 a.m. to 6 p.m.