Exhibition: Rembrandt Observes People
3 March – 2 September 2018
Look over Rembrandt's shoulder. Rembrandt's portrayal of people is at the heart of our new exhibition Rembrandt Observes People. We see loving mothers with children playing, beggars and street musicians, old people with distinctive heads. Rembrandt was a keen observer. He wanted to know what moved people, to capture their dramas, large and small. Discover daily life in the seventeenth century.
"Rembrandt had a gift for capturing someone precisely with a few well-chosen lines. Rembrandt's people are always full of life – be they crippled beggars or brawny skaters."
– Epco Runia, Head of Collection 
Rembrandt Observes People features twenty-four etchings from the Rembrandt House Museum's collection. Holding almost all Rembrandt's etchings, the museum has one of the largest collections in the world. However, works on paper are fragile and extremely sensitive to light, so the selection will be changed midway through the exhibition. The first part can be seen until 27 May; the second selection will be shown from 2 June until 2 September.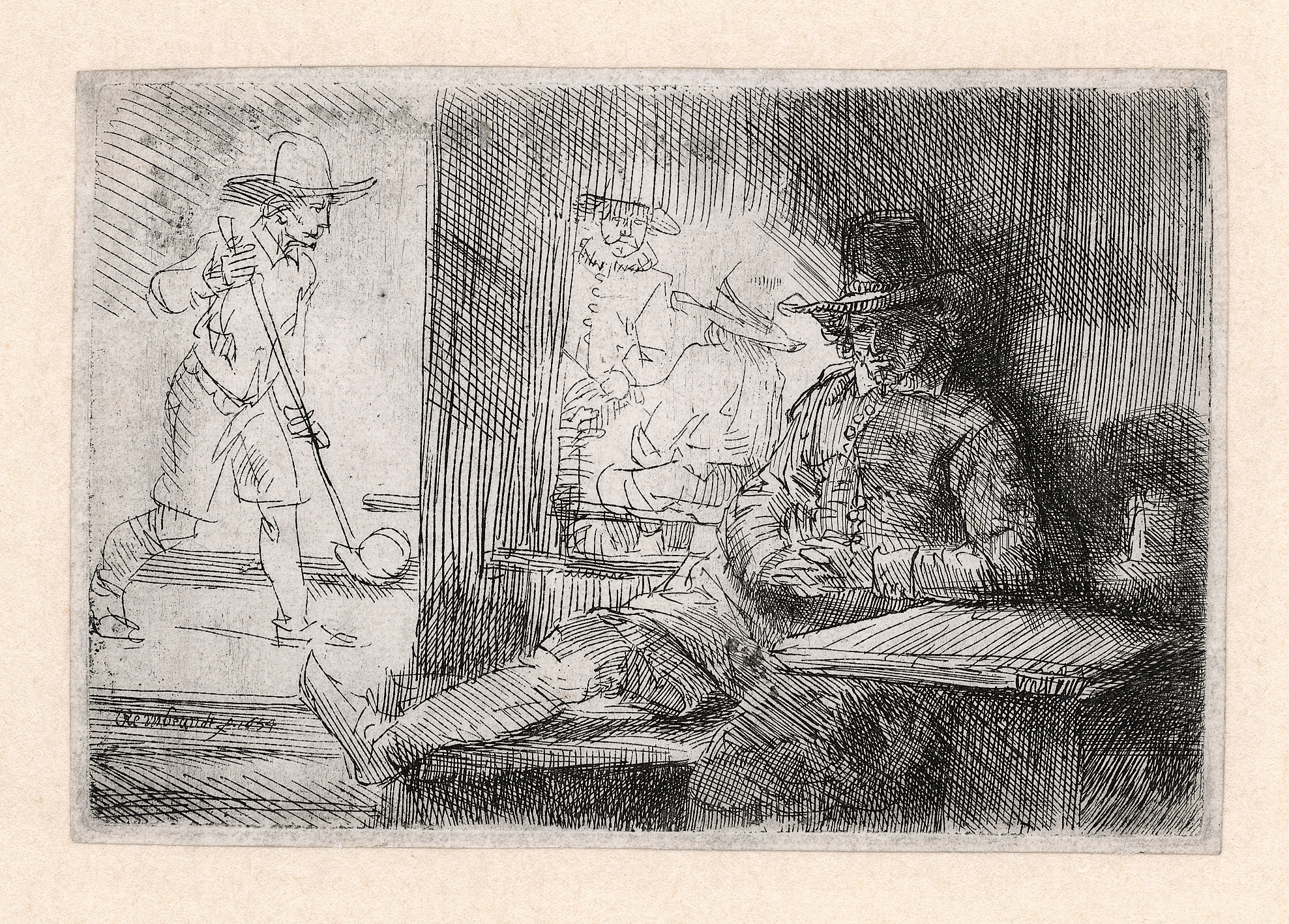 Rembrandt, The Golf Player, 1654
Etching, state I (5), 95 x 143 mm
Museum Het Rembrandthuis, Amsterdam
This etching looks as though Rembrandt made a swift sketch in an inn. A man sits at a table, relaxing, his leg stretched out on the bench. Outside other men are playing kolf, a forerunner of modern golf and a game that was extremely popular in the Low Countries in Rembrandt's time.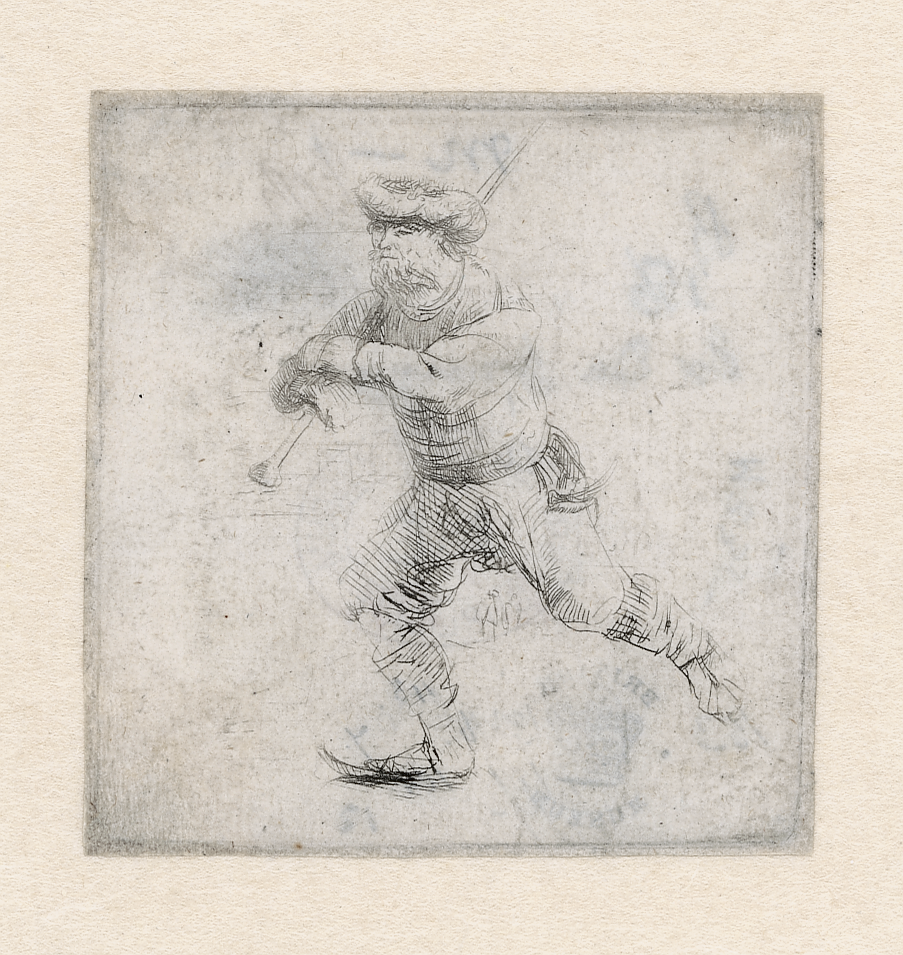 An assured sketch of a skater. The man skates along purposefully. He has no trouble staying upright and rests his arms casually on the long stick over his shoulders. He could use this hooked stick to pull himself out of the water if he fell through the ice. 
Rembrandt, The Ice Skater, c. 1639
Etching en drypoint, unique state, 61 x 59 mm. Museum Het Rembrandthuis, Amsterdam
For our complete exhibition programme for 2018-2019 see:
https://www.rembrandthuis.nl/en/visit/upcoming/ 
Downloadlink voor persbeeld: