Under the Spell of Hercules Segers: Rembrandt and the Moderns
7 October to 8 January 2017 | In collaboration with the Rijksmuseum and the Hercules Segers Foundation
This autumn the Rijksmuseum and the Rembrandt House Museum are paying homage to Hercules Segers in two parallel exhibitions. The Rijksmuseum presents a complete retrospective of his painted and printed works, while the Rembrandt House focuses on Segers's influence on Rembrandt and artists in his circle, and on the role Segers played in the development of modern and contemporary graphic artists.
Rembrandt and Hercules Segers
The painter and etcher Hercules Segers (1589/90-1633/40) was one of the most extraordinary artists of the 17th century. The mysterious nature of his landscapes and his impenetrable methods have made him an almost mythical figure. Segers was a true artists' artist. To this day he is a source of inspiration to many. Rembrandt, too, was a great admirer of his work.
The first traces of Segers's influence are found in Rembrandt's workshop. The inventory of Rembrandt's possessions drawn up on the occasion of his bankruptcy in 1656 tells us that Rembrandt had eight works by Segers in his house in Breestraat at that time, so pupils and artists in Rembrandt's circle would have come into contact with his work. Landscapes by Pieter de With, Jan Ruyscher and Philips Koninck were unmistakably influenced by Segers's work, and Rembrandt's own landscapes also betray his influence. Rembrandt's interest was not confined to the paintings, he must have been very familiar with the printed oeuvre too. The experimental nature of Segers's prints clearly encouraged him in his own printmaking. Rembrandt also owned one of Segers's etching plates. Remarkably, he reworked part of it to create a new composition. The Rembrandt House has a magnificent impression of this extraordinary print.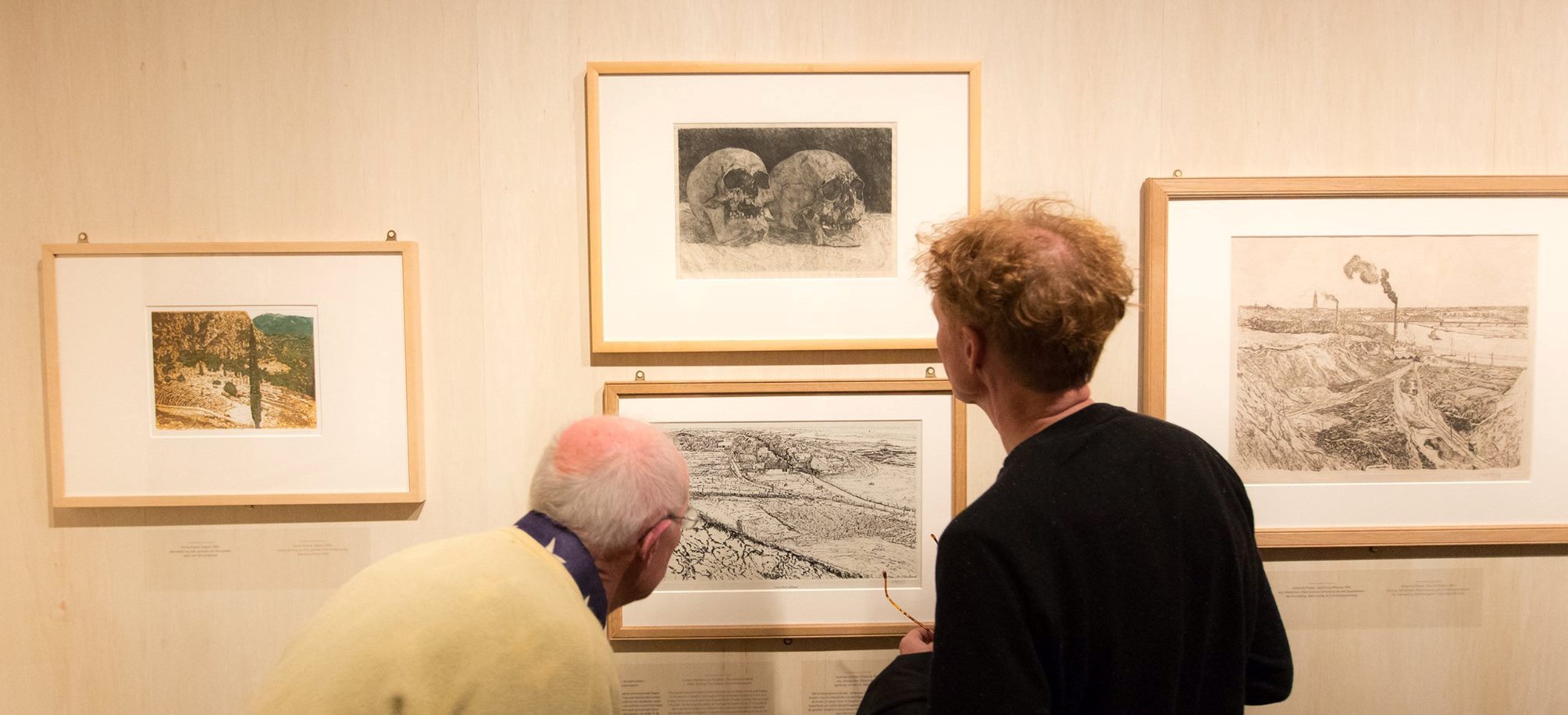 Hercules Segers Rediscovered
Hercules Segers sank into oblivion in the eighteenth century. Around 1900, advances in reproduction techniques meant that his work became more widely known. At the beginning of the twentieth century it was printmakers above all who became fascinated by the artistic and technical mysteries of the work. In the nineteen-fifties and sixties artists cited Segers's work in their training. Stanley William Hayter introduced Segers's prints to artists in Paris and New York, among them Jackson Pollock, Willem De Kooning and Nono Reinhold. Max Ernst was also influenced by the work. Willem van Leusden tried to unravel the secret of Segers's etching technique and shared his fascination with his students.
This exhibition in the Rembrandt House charts the impact Hercules Segers has had on other artists and also touches upon a wider theme: the way artists influenced one another and the importance of this influence in the development of art. Rembrandt's former home with its kunstcaemer—its art cabinet—where Rembrandt kept prints and drawings by masters such as Hercules Segers, provides visitors with a unique and relevant context for the exhibition. There could be no better setting for it.

Publication
A publication is being produced in collaboration with the Hercules Segers Foundation to coincide with the exhibition. The influence of Hercules Segers is discussed in beautifully illustrated essays by Mireille Cornelis (lead author and guest curator of the exhibition), Eddy de Jongh (Emeritus Professor of Iconology and Art Theory at the University of Utrecht) and Leonore van Sloten (curator of the Rembrandt House Museum). View the catalogue in our webshop.
ADE X Heleen Blanken X Peter Van Hoesen 
During the Amsterdam Dance Event, video artist Heleen Blanken and DJ/Producer Peter Van Hoesen are making an art installation that will be placed in the courtyard of Rembrandt's former home in Amsterdam. The installation is inspired by the work of Hercules Segers. Click here for more information.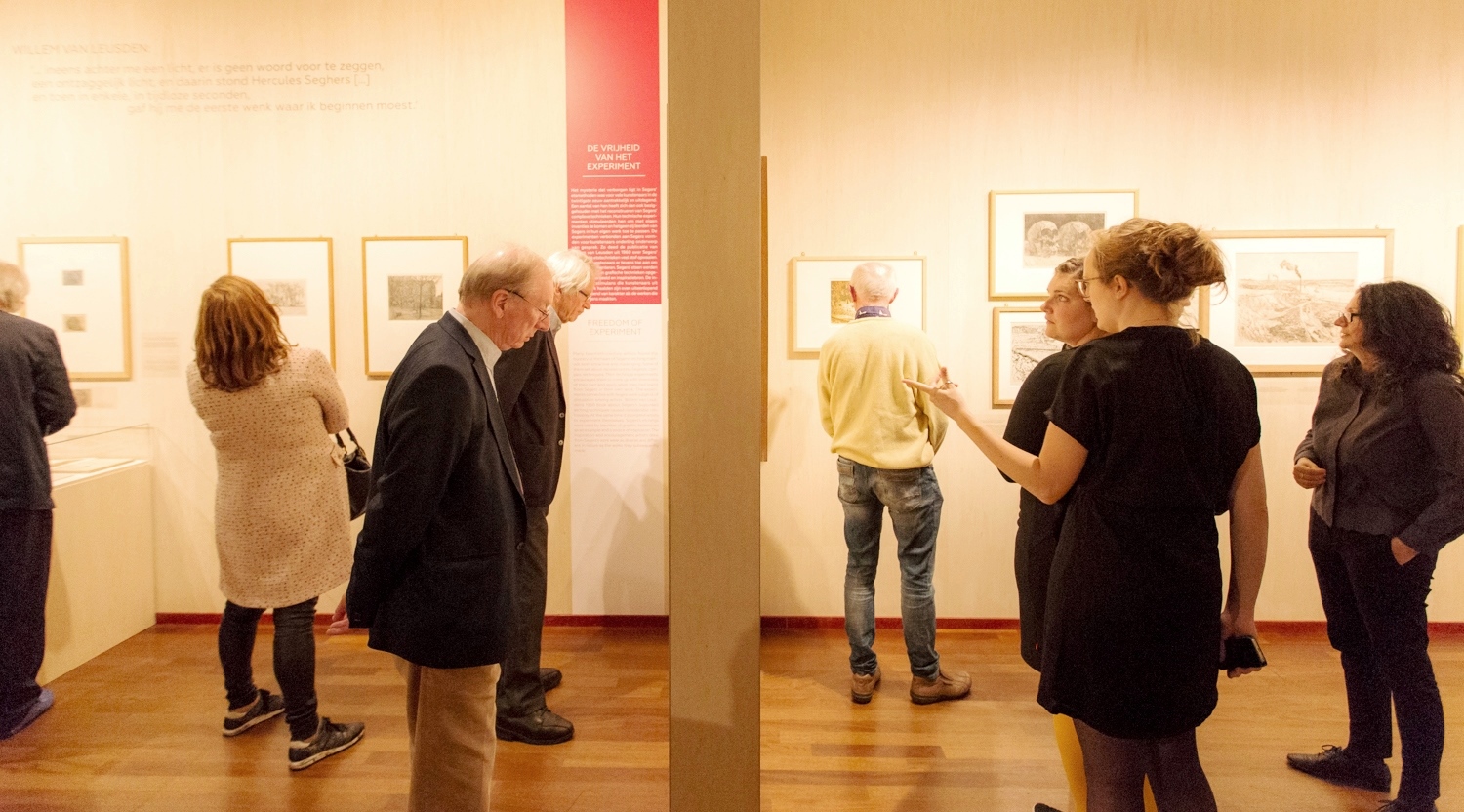 The exhibition is made possible in part thanks to the support of the Mondrian Fund, the M.A.O.C. Gravin van Bylandt Foundation and the P.W. Janssen's Friesche Foundation. The Rembrandt House Museum receives a substantial financial contribution from Amsterdam City Council.