Exhibition: Rembrandt Observes People
3 March – 2 September 2018
Look over Rembrandt's shoulder. Rembrandt's portrayal of people is at the heart of our new exhibition Rembrandt Observes People. We see loving mothers with children playing, beggars and street musicians, old people with distinctive heads. Rembrandt was a keen observer. He wanted to know what moved people, to capture their dramas, large and small. Discover daily life in the seventeenth century.
'I find it amazing that Rembrandt never seizes to surprise. Take his etching of a man making water. The scene is so explicit. That takes guts.'
–  Epco Runia, Head of Collection
Rembrandt Observes People features twenty-four etchings from the Rembrandt House Museum's collection. Holding almost all Rembrandt's etchings, the museum has one of the largest collections in the world. However, works on paper are fragile and extremely sensitive to light, so the selection will be changed midway through the exhibition. The first part can be seen until 27 May; the second selection will be shown from 28 May until 2 September.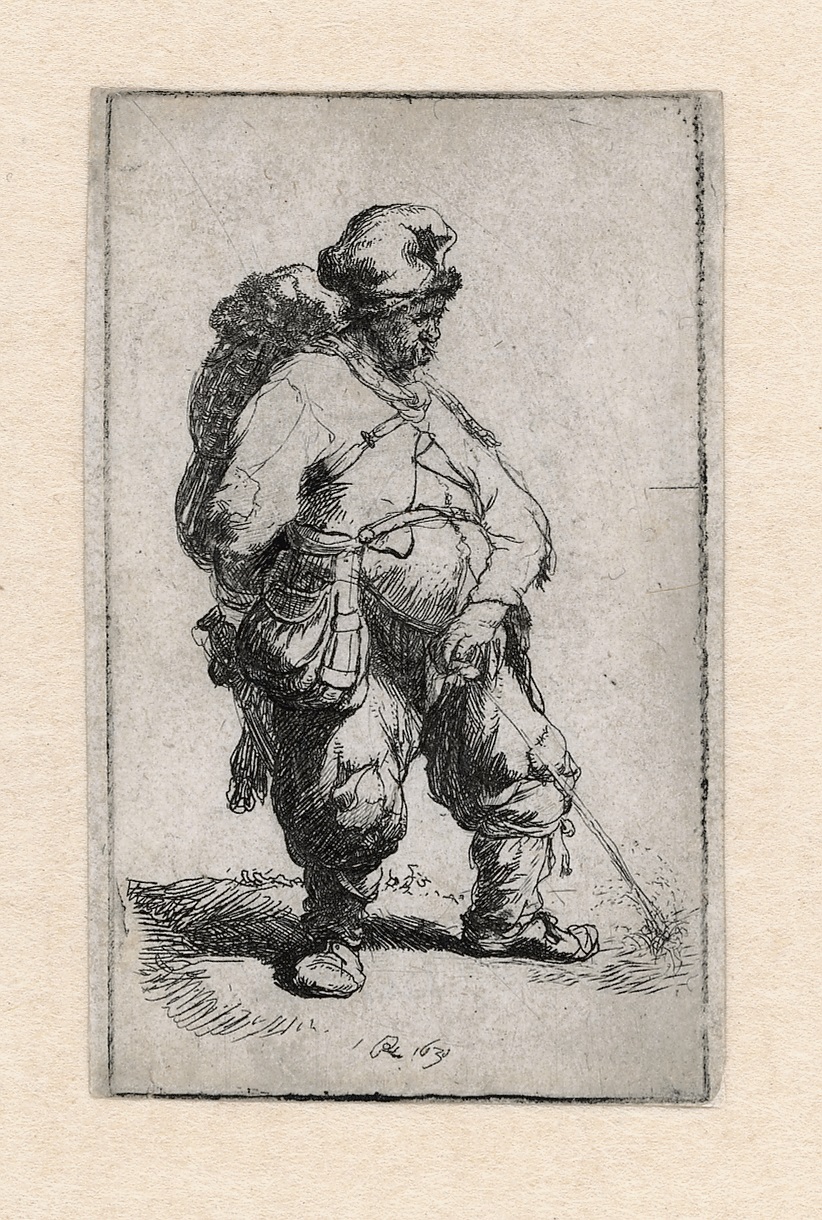 A man peeing. Confrontational? More like embarrassing – even in Rembrandt's time, when urinating in public was not unusual. People urinating and defacating outdoors were pictured regularly, outside an inn, for example, but generally as an inconspicuous detail and usually seen from the side or the back. Rembrandt took it further in his telling observation.
Rembrandt, A man making water, 1631
Etching, only state, 82 x 48 mm.
The Rembrandt House Museum, Amsterdam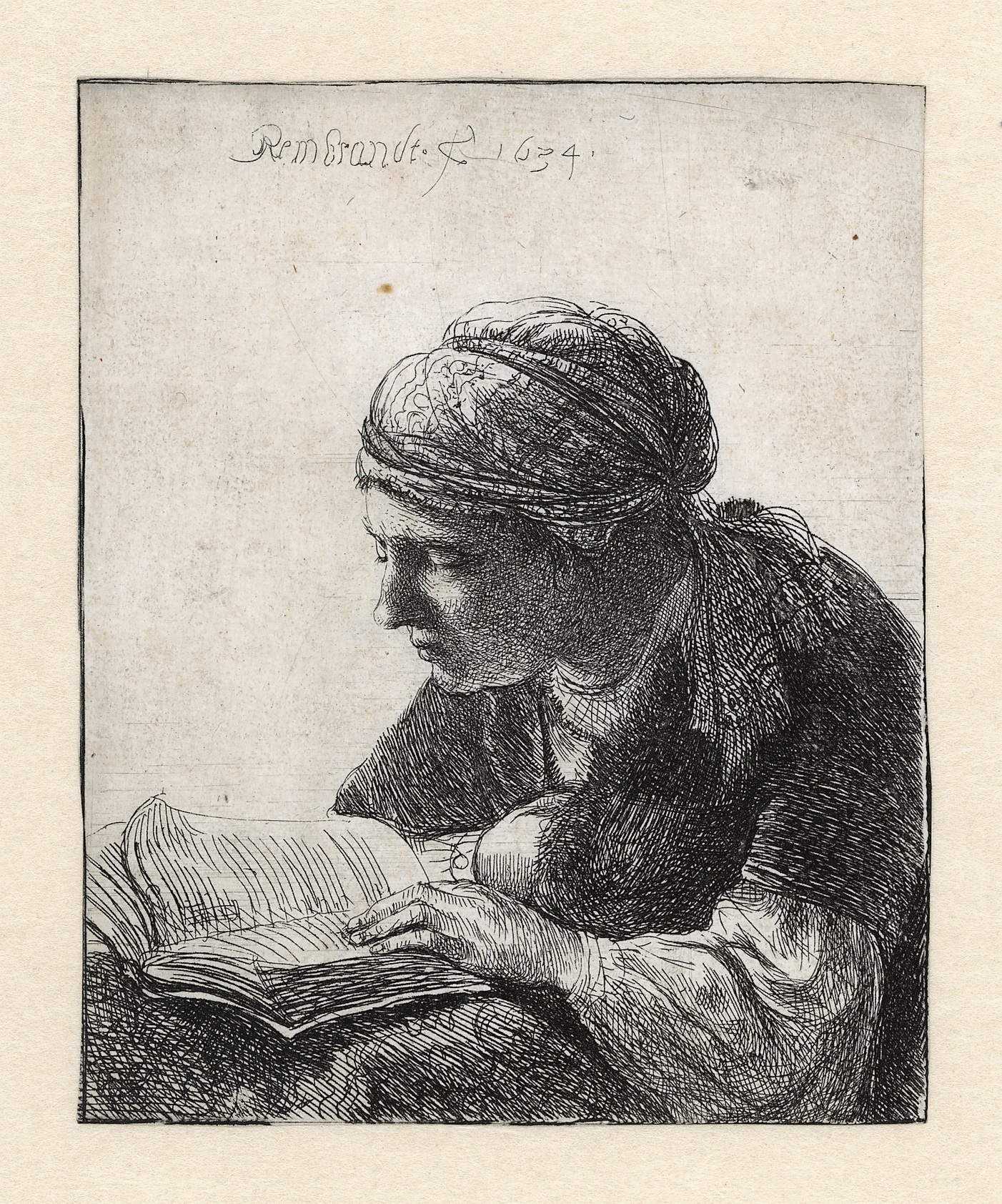 Rembrandt, Woman reading, 1634
Etching, state II (3), 123 x 100 mm.
The Rembrandt House Museum, Amsterdam
The young woman does not seem to have noticed that Rembrandt was studying her. She is completely absorbed by the book she reads. She holds it close to her eyes and has tucked one hand under her jacket. An intimate gesture that did not escape Rembrandt. For him it was also a study in light and shade.