15 July: Rembrandt Art Festival
Saturday 15 July 2017 marks Rembrandt's 411th birthday and it will be celebrated with a large street party, the Rembrandt Art Festival. As they do every year, the residents and business owners of Jodenbreestraat and Sint Antoniesbreestraat in Amsterdam get together to host an artistic and culinary neighbourhood party. From 10 a.m. to 6 p.m. the streets will be filled with food, drink and music and the Sunday Market will be there with stalls. There will be etching workshops in front of the museum and a variety of activities for children.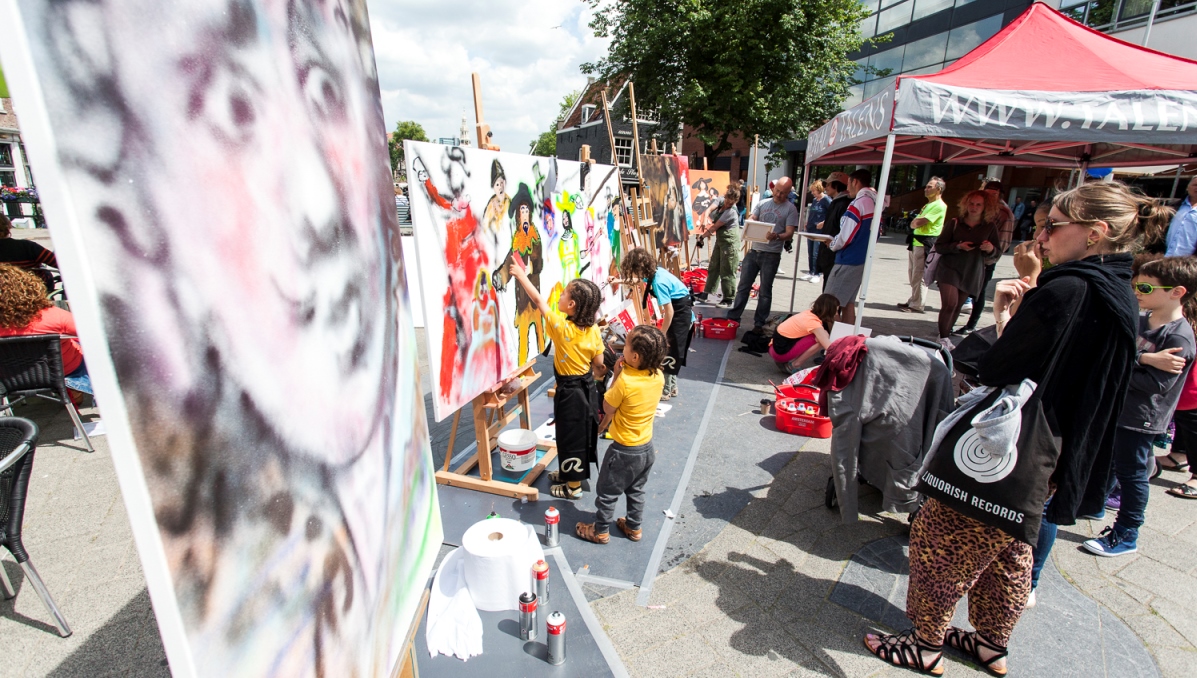 The Rembrandt House Museum
Visit Rembrandt Harmenszoon van Rijn's home and workshop. For twenty years the Netherlands' greatest artist lived and worked in this impressive building in the heart of Amsterdam, now a museum. The Rembrandt House Museum gives visitors a complete Rembrandt experience. With a seventeenth-century inventory as a guide, the house has been meticulously refurbished with furniture, art and objects from that time. The museum has an almost complete collection of Rembrandt etchings and stages inspiring exhibitions about Rembrandt, his predecessors, contemporaries and pupils. The Rembrandt House Museum is also a venue for exhibitions of work by contemporary artists—artists who have been inspired by the work of Rembrandt, their seventeenth-century predecessor. Come and meet him in his own home.
Rembrandt Art Festival in honour of Rembrandt's verjaardag is made possible by BizDeBree en Royal Talens/Amsterdam All Acrylics.