The demonstrations are free of charge and take place in Rembrandt's former graphic workshop. Our demonstrators will show you how etchings were printed in the 17th century. They will tell you everything about the etching technique, the printing process and anything you would like to know about graphic art. 
Etching demonstration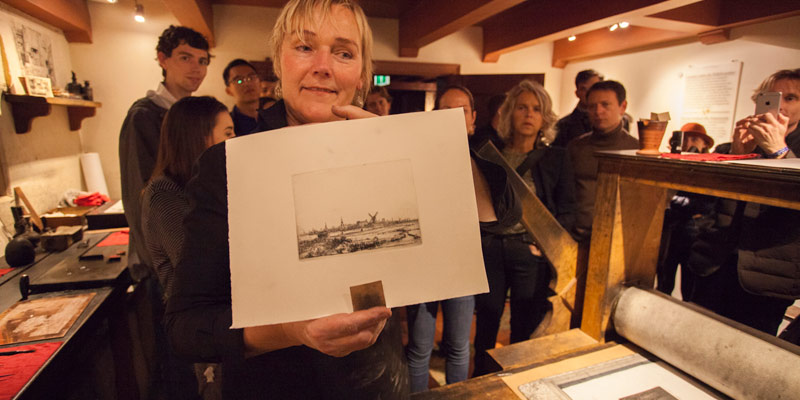 Every day from 10:15 am to 1:15 pm, and from 1:45 pm to 4:45 pm. 
At an etching demonstration you will find out all about the technique of etching and see how an etching is printed. The demonstration is held in Rembrandt's printmaking studio, the room known as the Caemer agter de sijdelcaemer.