The Rembrandt House Museum has been working in close collaboration with a number of big Travel Trade partners for years, such as Tour Operators and DMC's. Together with these partners we actively look at how The Rembrandt House Museum fits within the offers and travel programs they supply. We also set up contracts with these partners, which makes it possible for them to reserve group bookings for an attractive rate. 
Partner contracts
– Attractive commissions
– Invoicing after group visits
– Reservations for specific dates and time
– Book a tour guide in many different languages
For more information contact the Sales & Marketing department: marketing@rembrandthuis.nl / +31(0)20 – 520 0400
Price changes 2019
The new admission fees per January 1st 2019 are:
Adults: €14,00
Children 6 until 17 years: € 5,-
Children until 5 years: free
Promotional material
We have the following resources available for our partners to promote The Rembrandt House Museum:
Products for tour operators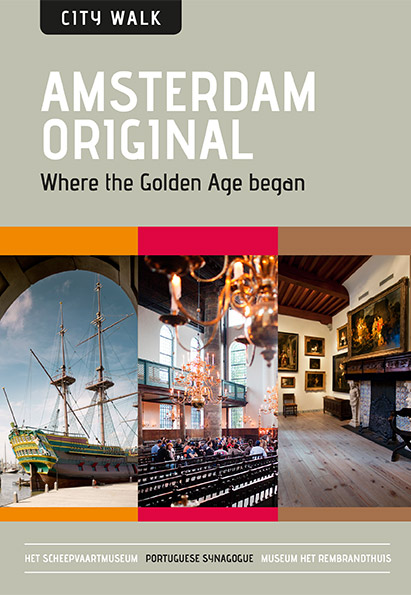 Citywalk 'Amsterdam Original' for groups/touroperators
The Dutch 17th century immediately calls to mind canals, the East India Company, and the Old Masters. Overseas trade brought Amsterdam unprecedented prosperity during the 17th century. Migration of a variety of population groups meant that the city expanded rapidly, and the artistic output was higher than ever before. During this walk through the oldest parts of Amsterdam, you will find out more about all these aspects over the course of just three hours. The walk includes visits to three museums that illustrate the 17th century in a unique, animated way, namely Het Scheepvaartmuseum (The National Maritime Museum), the Portuguese Synagogue and Museum Het Rembrandthuis (the Rembrandt House Museum). This walk can be booked exclusively for Tour Operators by sending an e-mail to events@hetscheepvaartmuseum.nl.
Download the brochure for tour operators: City Walk Amsterdam Original_EN and Stadtfuhrung Amsterdam Original_DE. 
Tickets resellers
We have several possibilities for ticket resellers. For more information contact the Sales & Marketing department: marketing@rembrandthuis.nl / +31(0)20 – 520 0400